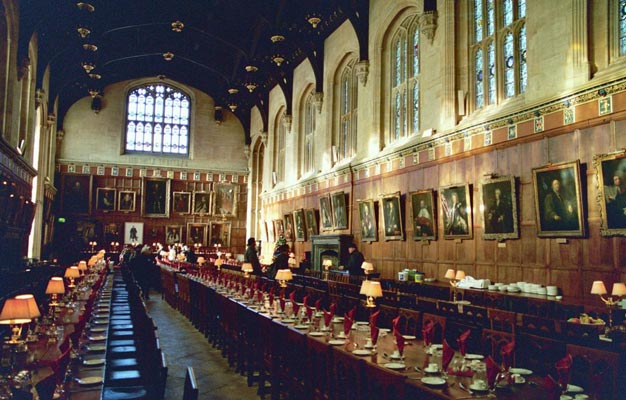 Oxford og Cambridge Universitetene
Besøk de berømte byene Oxford og Cambridge og deres anerkjente universiteter på denne heldagsturen. Se alle de fasinerende severdighetene på denne gåturen rundt Oxford og Cambridge, Englands velkjente universitetsbyer. Kjøp billetter til Oxford og Cambridge Universitetene her!

Vi starter turen med et besøk til det verdensberømte universitetet i den skjønne byen Oxford. Universitetet daterer tilbake til det 13. århundre og mange velkjente personligheter har gått på skole her , blant annet tidligere president Bill Clinton og J R R Tolkien. Vi går til fots for å se Christ Church College, The Bodleian Library og Sheldonian Theatre.

Vi fortsetter til vakre og bildeskjønne Cambridge, en herlig blanding av det dagligdagse og det ekstraordinære. Mange berømte personligheter fant inspirasjon her, blant annet Charles Darwin, Isaac Newton og mange av medlemmene i Monthy Python gjengen. Vi drar på en guidet tur gjennom kapellet og Kings College og den berømte "Bridge of Sighs".

Viktig informasjon:
− Turen er på engelsk.
− Varighet: 10 timer
− Billettene blir sendt til din epost-adresse så snart vi har mottatt din bestilling og betaling.
− Billetten er kun gyldig på den valgte dato.
− Barnepris: 3-16 år.
− Oxford og Cambridge universitetene avsluttes på Victoria Train Station.
Åpningstider
Tirsdag og søndag fra mai til september 8:45 - 19.00
Åpningstider
Tirsdag og søndag fra mai til september 8:45 - 19.00
Veibeskrivelse
Oxford og Cambridge Universitetene
Adresse
164 Buckingham Palace Road London SW1W 9TP